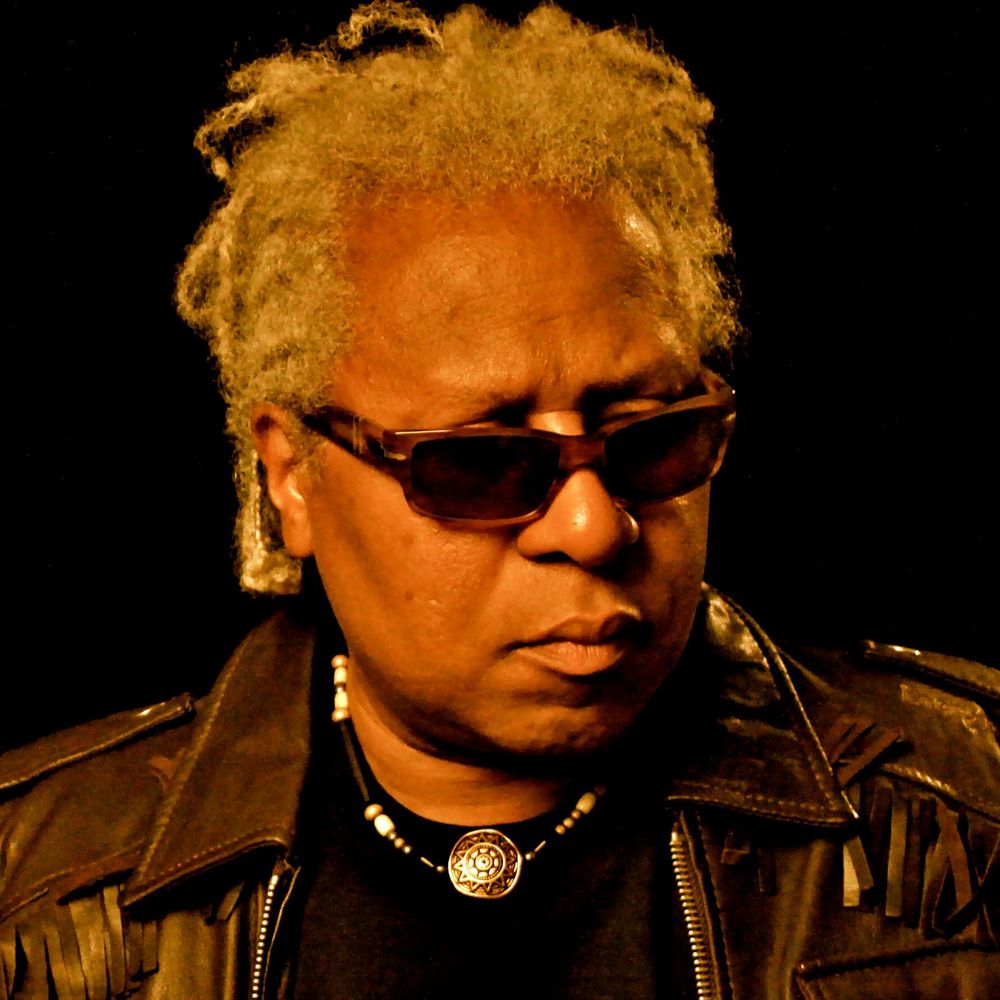 Art & Music
The short story...
- Strafe Art & Music Bio –
Steven W. Standard, professionally known as Strafe; producer, musician, composer, arranger and recording artist of the now considered "club classic" dance tune "Set It Off", is a composing visual artist as well.
Inspired while delving deeper into a "font based" computer program to create marketing elements for his music, curiosity and an inclination to be entertained while learning lured him into seeing more than just the letters, numbers and symbols available at his fingertips. Combined with shapes, colors and the ability to distort them all, in ways unintended, a whole new vista was sparked in his imagination and thus his Strafe Designs', "limited edition Art tees" sojourn began and continues.
("Set it off, I suggest y'all!  Set It Off, I suggest y'all! Set it off! Come on let's set it off"??? )
"A bold simplicity that implies"
Visual images for his "Art tees" (available as prints as well) is an actual "progression of conclusions" on a quest to discover, create and evolve images utilizing a limited color pallet (2-5 colors max) with a "less is more" determination and discipline.
Intended to be worn and received as "Art" (best for special events & "occasional" display) each piece is an imagination to be enhanced by its wearer. When worn, it's a performance as subtle or as bold as the individual cares to represent.
Most designs are silk screened, paint on fabric compositions available (in store only) at whole sale and prototype prices ranged between $35. - $65.00. Signed prints, framed and unframed are also available. Special orders for designs not in circulation can be made as well.
Please visit The Gallery here, our shop in Brooklyn, website: www.hardsoulboutique.com or message us here for more info.
"Y'all want this party started right?" "Let's get this party started."  "Let's set it off!"
All popular phrases derived from what many still consider an "underground" hit recording.. Indeed Strafe the artist, is not a household name but, his musical work is ubiquitous!
At one time hailed as "the most sampled song of all time" by Billboard Magazine, SET IT OFF and its infectious catch phrases has been sampled, swiped, interpolated and used by artists such as Jennifer Lopez – "Feelin' So Good" (with P. Diddy, Fat Joe & Big Pun), 50 Cent - "Outa Control", Monica w/ Missy Elliot – "Get It Off", Queen Latifah w/Organized Noize -"Set It Off" (the film), Lil Jon & The East Side Boyz -"I Like Dem Girls", 69 Boyz -"Tootsie Roll", Tupac -"Changes", Rob Base - "It Takes Two", Dead Prez w/Jay Z – "Hell Yeah (Pimp the System)", Jagged Edge - "Put A Little Umph In It" (Remix produced by Jermaine Dupri), The Jackson 5ive - "Hum Along and Dance" (remix by David Morales), artists: Uncle Luke, Newcleus, DJ Kid Capri, EPMD, Fabolous, Wu-Tang and many others.
The original song as recorded by Strafe and released by Jus Born Records in 1984, appears on dozens of dance compilations throughout the world.
"Set It Off" has also entered the world of film, with the song or its elements featured in soundtracks and/or structure of movies:  "Set It Off", "Bad Boys", "Big Momma's House", "The Principal", Spike Lee's "She's Gotta Have It" (film and Netflix series, season 1), "Black and White", Chris Rock's "Top Five" and "Shark Tales".  Also in TV shows like The Jamie Foxx Show, The Keenan Ivory Wayans series In Living Color, sitcoms, documentaries and more.
The song's continuing influence is evidenced by the fact that Strafe continues to administrate and license the song internationally.
"From spark to flame our love will grow into a fire….Set It Off!"
Hard Soul, the brand, the label, the concept, came about as Strafe the "recording artist" needed to define his musical work relative to its intent; distinct in its sound, when compared to the greater "Pop music" industry as a whole. He's a songwriter steeped in influences that continue to inspire and resonate in his creative reactions to life "as it is", in motion. The "true art" of any individual creator, their heart and personality, is realized when they're allowed to tap into their personal stash of emotional reactions. Empathy and sensitivity can inhibit as well as spur one's creative flow. Habitually optimistic, Strafe's pursuit of solutions to the low points in life keep him driven. Staying slightly ahead of the depression, pervasive and due to global realities, is a challenge for many, not just himself. Knowing this, his escape into creativity is an adventure, seeking a solace, to be captured and reformed as musical and visual works. Sharing the conclusions is a work in progress. When is a stone polished enough? Is it cut just right? Who sets the standard? … Wink, wink! …Pun intended! Exclusive "listening stations" for unreleased work will be available soon, so please check back for developments. Also, please give a listen to the many selections already here on site.
ART, in the eyes and ears of each beholder sets its own value! On any given day, its stock can be up or down, depending on the influences affecting one's perception at the time of viewing or listening. Independent of opinion, distinguished in flavor, style, and vision; confident in instinct and intent; Strafe's Hard Soul Meditation seeks to serve and service the moment and The People with an honest dose of musings, capable of inspiring, encouraging and galvanizing a spirit of "communal cooperation". The times and circumstances demand it! If we are to see brighter days?
"WE,
Who've never had it easy
Don't expect it to be, yet still pursue
We do what we've got to do
HARD SOUL
Never easy… Always Love!"
- Strafe
Hard Soul Recordings / Boutique, 418 Atlantic Ave., Brooklyn, N.Y. 11217 / (718) 625-2838
Don't Wanna Be Broken